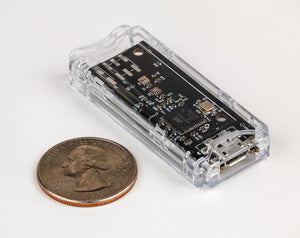 Model 2450 Brightness and Color Kit (BACK)
Regular price
$ 135.00
$ 0.00
Designed in partnership with Microsoft, the Model 2450 allows you to test the Brightness and color of video displays on Windows. Assembled and tested, this product connects to a control PC using USB, and generates controlled colors for testing ambient-light sensors in PCs and tablets. Use it with the Microsoft-supplied test software for closed-loop testing on Windows, or write your own tests.

The product includes:
A Model 2450 BACK board with a clear case.
Micro-USB cable
Please note: this product is build-to-order. Please contact us for the delivery schedule.
---
Share this Product